Dawn McCracken
Dawn McCracken
Dawn was an ex civil servant with a long history of never having written a word of fiction (until later in life) but having read loads throughout her life – rarely being seen without a book in hand. She was particularly interested in how women and girls are portrayed in literature, having taken decades to realise how limited and limiting that can be.
Dawn was diagnosed with terminal cancer in 2018 and lost her hard fought battle in July 2019, shortly after her 60th birthday. She was most proud of her daughter and having realised her dream of becoming a published author.
FOR THE GOOD OF THE HOLD
Gudrun is happy with her life. She has three grown children, is just ending a five-year marriage contract and looking forward to time alone before considering a lifelong partner. In her advancing years, all she wants to do is relax and enjoy life. But Gudrun begins to suffer debilitating health issues. At first, they believe she had a heart attack, but it soon becomes apparent there is something far more insidious going on.
Gudrun's world is ruled by Talents, people born with special powers. Talents can range anywhere between Healers to those able to kill with a thought. Most Talents are Spotted as children, taken from their families, and then sent off to be trained. When it becomes apparent Gudrun's health suffers whenever she is in the presence of Talent, those in power suspect she might be a Spotter herself and they want to use her to their advantage.
So begins a new chapter in Gudrun's life, one she is not prepared for. She will learn far more than she wants about the politics involved in her world, and her new place in it. It will all come to a head when one of her sons places himself in danger. How far will Gudrun go to see him brought safely back home?
The Rider
The Winners of the 2016 Crimson Cloak short story writing competition, along with a selection of the best runners-up, are presented here in a compilation volume entitled THE RIDER.

Writers were asked to write a story of 1500-3000 words based around a stock picture showing a hooded rider in a fantasy landscape. The standard was so high that judging proved very difficult: in fact, first prize was a tie between talented writers Dawn McCracken and Ricky German.

Dawn won joint first prize with her story 'The Crimson Crown'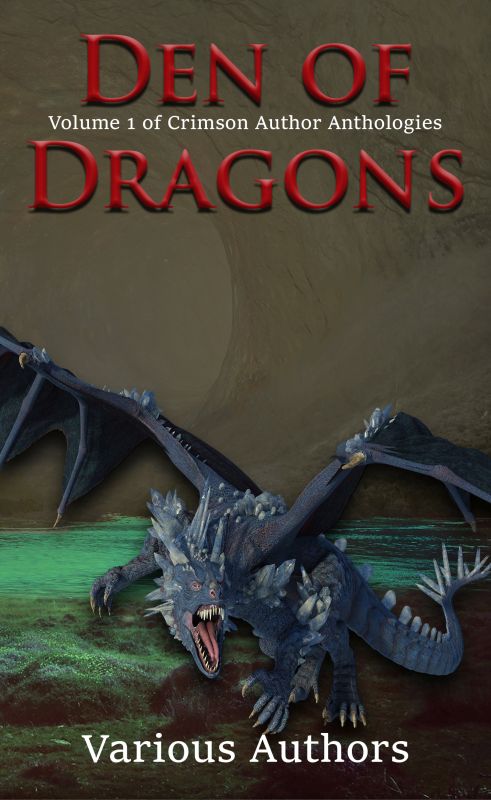 Den of Dragons
Dawn's story FLYING FOR KYRA appears in this anthology.