Melanie Jeyakkumar
Melanie Jeyakkumar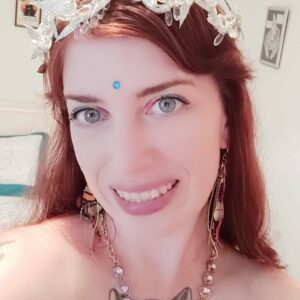 Mel is a self-taught artist with an unlimited imagination and more ideas than she can count. She loves bright vibrant colors and has a passion for fantasy art. She is currently doing coloring books and her own series of children's stories, while creating new book covers for Crimson Cloak Publishing.
www.melaniejeyakkumar.com
www.facebook.com/melaniejeyakkumar
www.facebook.com/kosmicandraven
Her art is available as cross-stitch with Geckorouge:
http://www.geckorouge.co.uk/angel-kitten-art-140-c.asp
CRYSTAL FAIRIES and Animal Friends
A lovely coloring book full of crystals, fairies and their animal companions. Have fun learning a little about each fairy while using your imagination to color each picture however you wish!
Also available as pdf version which may be printed out for personal use.
The KOSMIC AND RAVEN series, book 1
Kosmic and Raven are two cats with wings who had never met until one eventful day when an escape attempt goes horribly wrong. One must rescue the other, but he needs to learn how to fly first! Will Spirit the unicorn help? Can Kosmic save his new friend in time? Will Viper, the evil green dragon seek his revenge? Whatever happens, Kosmic and Raven will surely become kitty best friends forever!
AMAZON REVIEW:
Beautiful book and incredible, extraordinary artwork. I bought this book my 7 year old niece and she loved it. actually everybody in the house loved it. The story of Kosmic and Raven and the incredible art that Mel creates is simply amazing. the images leave you smiling, they are vibrant, colourful and worth a hundred stars. Looking forward to seeing what Mel does next.
Equine Adventures
A Unicorn coloring picture of Mel's features in number eight of the Crimson Cloak Anthologies published for charities, which contains donated stories and other items on a theme of horses and ponies.
Feline Fancies
Feline Fancies is a collection of mixed genre cat-themed short stories and pastimes such as coloring pictures, donated by authors and artists worldwide and sold in support of Los Angeles feral cat non-profit FIXNATION.
A Crimson Cloak anthology for charity, for this volume contributors have been asked to include pictures of their own beloved felines. A book which actually helps cats, for cat lovers everywhere.
Mel's Cat Coloring picture appears in volume 9 of the Crimson Cloak Anthologies for charity,
FELINE FANCIES
sold in aid of Los Angeles feral cat charity FIXNATION.
SOME OF THE MANY BOOK COVERS BY MEL: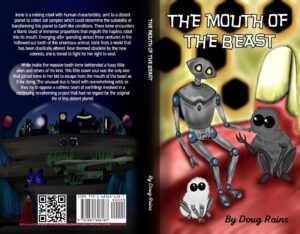 SOME AMAZING ILLUSTRATIONS FROM MEL'S GALLERY.