Cindi Handley Goodeaux
Cindi Handley Goodeaux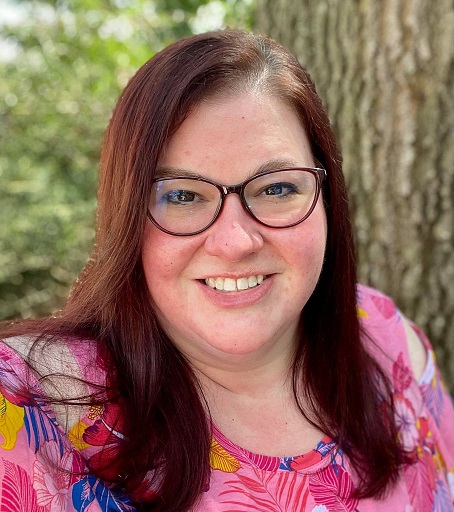 Cindi Handley Goodeaux lives in Florida with her husband and muse. She is a proud mom, graphic designer wannabe, and sometime poet. She is a member of the Society of Children's Book Writers and Illustrators and a professional member of the Cat Writers Association. Cindi has dreamed of becoming a published author since the age of twelve.
Writecute.com
https://www.facebook.com/PrincessJelli
https://www.facebook.com/writecute A collection of poetry titled Swimming in My Soul – Link: http://a.co/gxG4QCq
The Adventures of Princess Jellibean.
A very colorful cat decides to leave her comfy castle life to see the world she's only read about.
Her dreams swirl with these things, and she always sleeps with a smile. Someday, thinks she, someday I will see it all!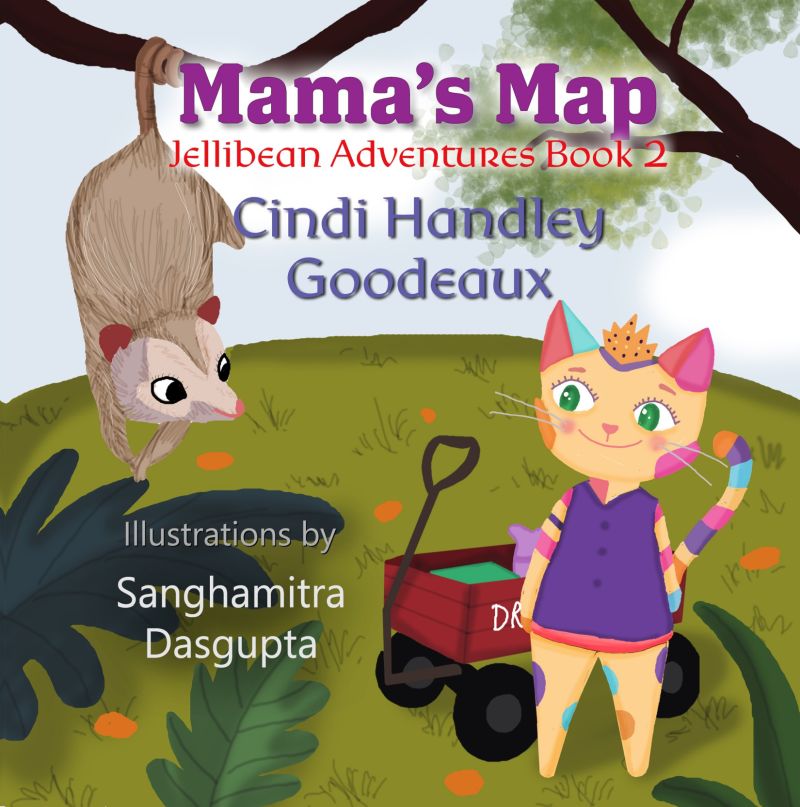 Mama's Map
Jellibean Adventures Book 2.
Shy Penelope Possum is lost. Princess Jellibean joins her quest in looking for clues to find the way back home. The second book in The Adventures of Princess Jellibean series is filled with adventures, fun and unexpected finds. The best adventure is yet to come!
When Cats Fly
Jellibean Adventures Book 3.
Princess Jellibean and her best bird pal, Sydney, meet a magical new friend, The Great Miguel.
The Third Book in the Jellibean Adventures Series shows that a little magic, when mixed with friendship and fun, is all that's needed to imagine fantastic possibilities.
Grandpa Moon

Montana is Grandpa's princess. They loved spending time together going for walks in the park or quietly sitting on the porch reading her favorite book. When grandpa becomes sick, and doesn't come home from the hospital, Montana's mom tries to help her understand why.
A sweet and gentle way to look at death, for children ten and under. If your family has had to make this hard journey, this book could help.
Bunky + Lulu Find Their Place
After growing bored with retirement from the circus, Bunky and Lulu look for jobs together.
Warning: Elephants should NOT serve ice cream!
Come join their adventures as they find the best place to use such unique talents!
Ishkabibble Unafraid
Ishkabibble is a monster afraid of the sounds in his closet. When he meets a human afraid of monsters, is there really anything to be afraid of after all? Ishkabibble Unafraid is a fun rhyming story about overcoming fears and making new friends.